Why Taylor Swift Sends Kelly Clarkson Flowers After Every Re-Recording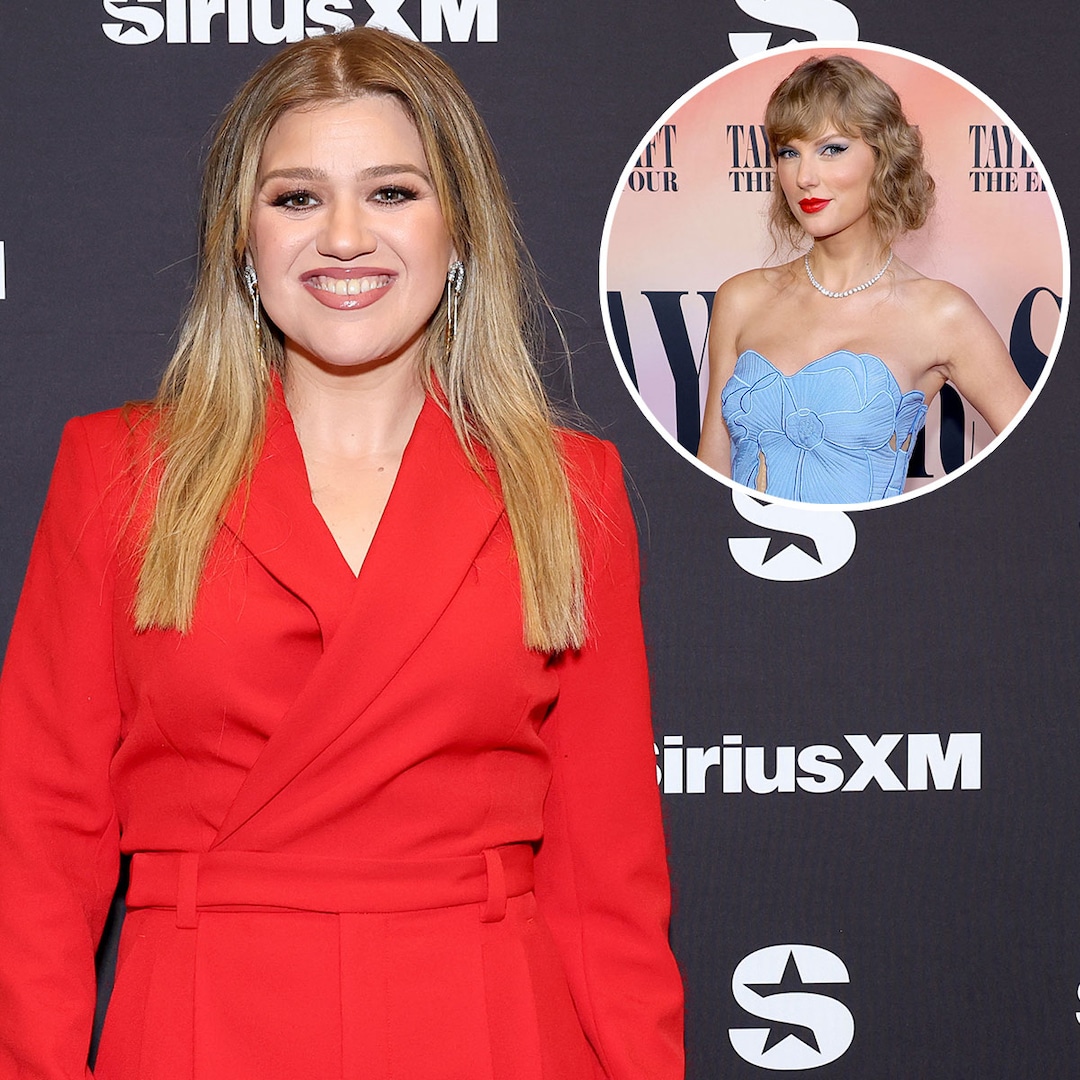 Now this gesture is so gorgeous.
Kelly Clarkson recently revealed the sweet gift she received from Taylor Swift and fans won't be able to shake it off.
"You know what's so funny? She just sent me flowers," The Kelly Clarkson Show host exclusively told E! News. "She's so nice. She did. She was like, 'Every time I release something'—'cause she just did 1989. I got that really cute cardigan, too."
As fans know all too well, Kelly suggested in a 2019 tweet that Taylor should re-record her music after Scooter Braun's company Ithaca Holdings LLC acquired her former label Big Machine Label Group and obtained the rights to the masters for her first six studio albums (her music catalog was subsequently sold to Shamrock in 2020). And that's exactly what the "Wildest Dreams" artist did. Still, the "Breakaway" singer maintains that Taylor likely would have come up with this solution without her recommendation.
"I love how kind she is though," Kelly continued. "She's a very smart businesswoman. So, she would have thought of that. But it just sucks when you see artists that you admire and you respect really wanting something and it's special to them. You know if they're going to find a loophole, you find a loophole. And she did it and literally is, like, the best-selling artist I feel like of all-time now."