Why Blake Shelton Is Trolling Gwen Stefani for The Voice Return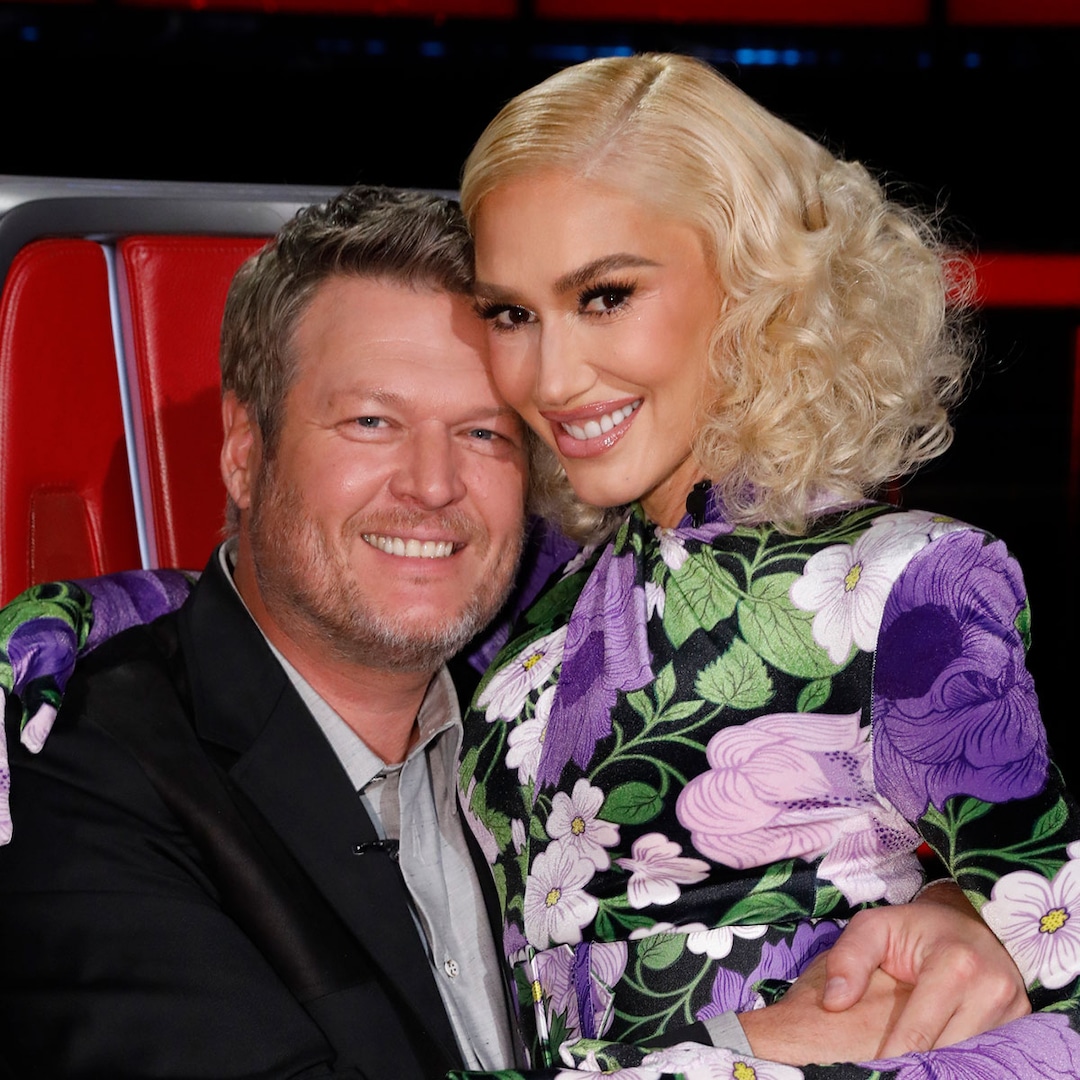 Gwen Stefani is just the right girl for the job.
So, when the opportunity came up for the singer to return to The Voice for season 24, she, of course, took it. Though, as it turns out, Gwen's return came right after husband Blake Shelton's departure from the NBC competition series.
"I think I'd actually put out there to the press too, because everybody wants to know, like, why are you quitting? Why are you walking away from the show? And it's like, well, for the family, you know, for more family time. And then the very next announcement was Gwen's coming back," Blake said on Jimmy Kimmel Live! Nov. 8, joking, "So maybe she doesn't want too much family time. I don't know. Money talks."
Jokes aside, Blake knows his wife is in demand. "If it shows you anything, like, we're completely not involved in each other's decision making when it comes to our careers," he noted. "She's Gwen Stefani and that's its own machine, you know what I'm saying, and so it's like, 'Oh wait, oh you're going back? Because I just quit. So I'll catch you next spring.'"