Rachel Lindsay Details Family Plans and Journey With Bryan Abasolo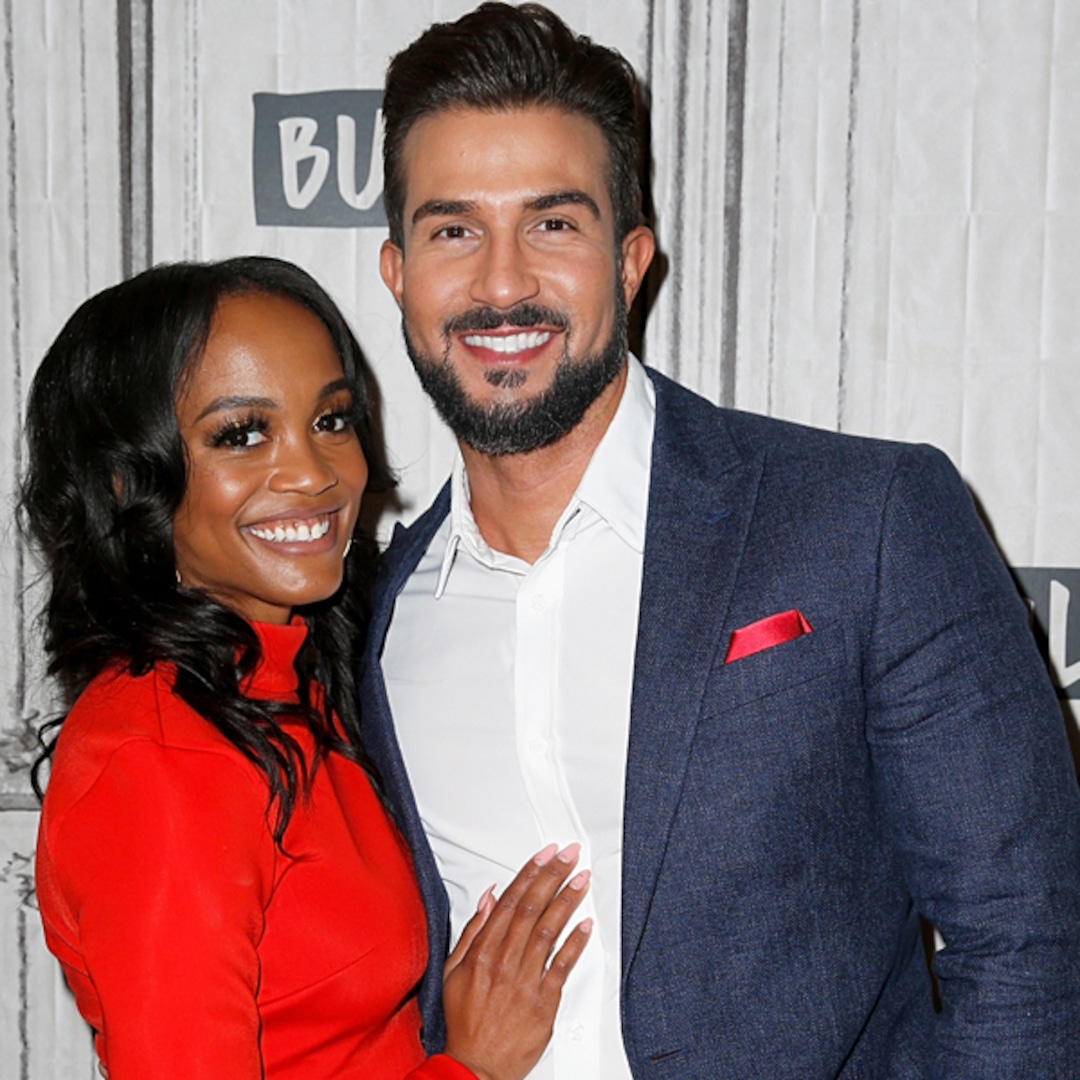 Although, Rachel admitted the couple might not be able to hide their televised love story from future children. 
"Now that part, the origin story, I'm going to try to hold off as long as I can," the Higher Learning podcast host noted. "Growing up in an age of technology, they'll probably be able to Google it at 3. 'Mommy, who is that man you're kissing?' Our kids are going to grow up fast. That is what I don't want to think about."
While Rachel no longer tunes in to the original franchise, she's excited to find out how Gerry Turner's season of The Golden Bachelor ends. "I haven't watched yet," the 38-year-old shared, "but I have every episode taped." 
To be fair, she has been rather busy—hosting her podcasts, releasing her books and starring in her first movie Devil On My Doorstep. She's also continuing to support causes close to her heart like the Alzheimer's Association, for which she hosted the luncheon along with friend Katie Conway.
And Rachel, whose aunts and grandmother were diagnosed with the disease, wants to highlight that it's something that affects the whole family.
"We realized how important it is to have a support system to watch somebody go through that, but then also for the caretakers who have to be with those people along the way," she shared. "So it's just important that we use the platform that we have to spread awareness, to get people over the stigma of being afraid to talk about it and get more money and research surrounding this devastating disease."