Prince Fielder Says Son 'Sure Does' Have Potential To Be Better Than Him, Cecil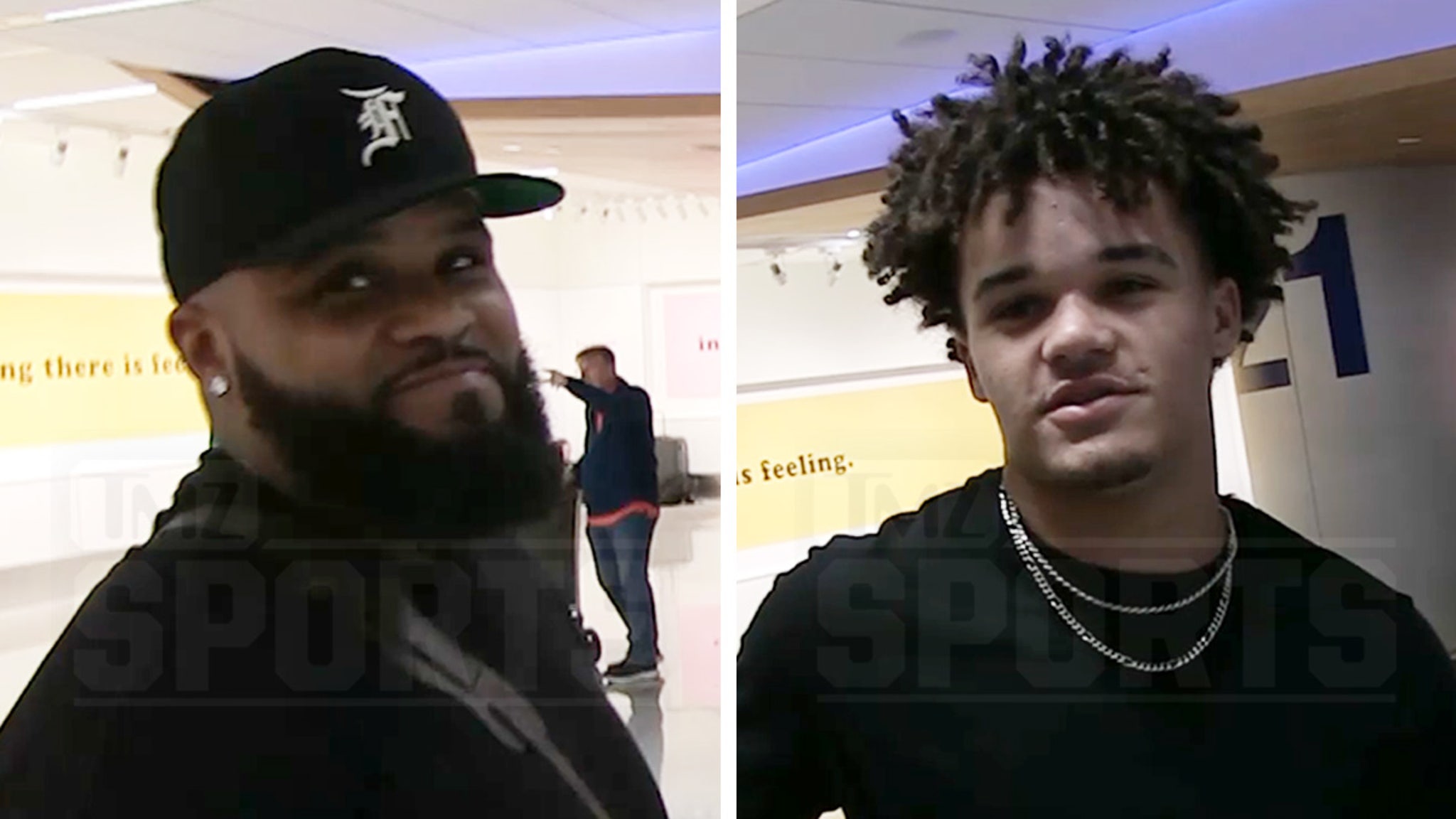 There's another Fielder making his way to the MLB … and this one's father, Prince Fielder, tells TMZ Sports the youngster could turn out to be the best in the family!
We got Prince and his 19-year-old son, Jadyn Fielder, out at LAX this week … and when we asked if the young Fielder had potential to be better than Dad and Grandpa (three-time All-Star Cecil Fielder), Prince didn't mince words.
"He sure does!" Prince said.
Waiting for your permission to load the Instagram Media.
As for why … Prince told us his kid has been "practicing every day" — while spending years in MLB clubhouses soaking up knowledge from him and other Big Leaguers.
While Prince is certainly a proud dad, he also clearly isn't blowing smoke … Jadyn — a 6-foot infielder who plays high school baseball in Florida — is regarded as one of the best prospects in the 2024 class.
And, get this … Prince says his other son, 17-year-old Haven Fielder, has a chance to make a name for himself on an MLB diamond one day too!!
It's all quite the sight … considering it was just a few years ago that the boys were little tykes watching Prince mash in playoff games and Home Run Derbys — something that's obviously not lost on Prince.
"It's pretty exciting," the elder Fielder said. "We'll see what happens."