Playboy Mansion Parrot Escapes to Country Club, Firefighters Swoop In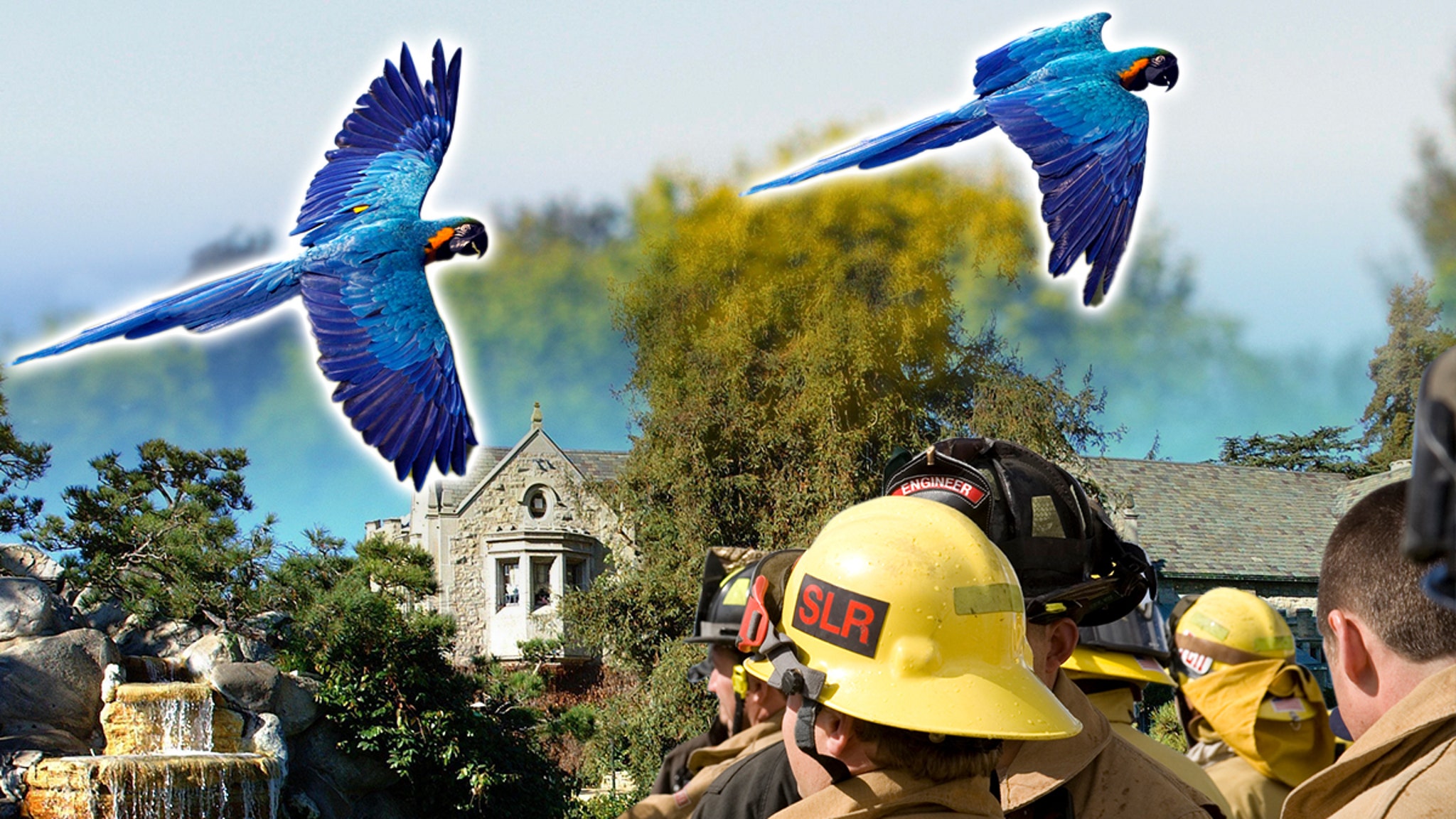 The Playboy Mansion has historically been home to a helluva lot of hot people — but it's also housed some creatures of another feather … and one of those bastards escaped!
Here's the deal … the famed estate — once owned and occupied by the late Hugh Hefner — has long had a crap ton of winged beasts living on the grounds. It's a little unclear how long they've been around, but guests who've swung by over the years have seen them.
Among the many birds are parrots — not to mention other exotic ones, like toucans for example — and one of the Pollys actually made a brazen run flight for it 2 weeks ago.
Law enforcement sources tell TMZ … the L.A. Fire Dept. responded to the L.A. County Club Oct. 29 to help rescue a parrot that had fled from the Mansion — and fluttered on over to the neighboring country club. We're told they believe it got out with the help of a strong gust of Santa Ana winds.
Anyway, a fire truck ended up showing up to deal with it … cat-and-ladder-style, 'cause our sources say the bird ended up flying into a nearby tree — where first responders attempted to coax it down using a little H2O. Not a little actually — quite a bit — 'cause we're told they ended up using about half a tank of water to "make it rain" atop the tree, in hopes that it would force the parrot to come down to their level. Unfortunately, the bird only went higher.
Eventually, we're told the Fire Dept. had to pack it up and leave — 'cause the golf course was closing, and they weren't any close to getting the bird down. So, that's what they did.
As far as how this feathered tale ends … one eyewitness tells us the parrot did end up coming down on its own once everyone left — but no word on whether it was officially reunited with its owners. We've reached out to the current lord of the manor, Darren Metropoulos, but so far … no word back.