Miranda Lambert and Husband Brendan McLoughlin's Whirlwind Love Story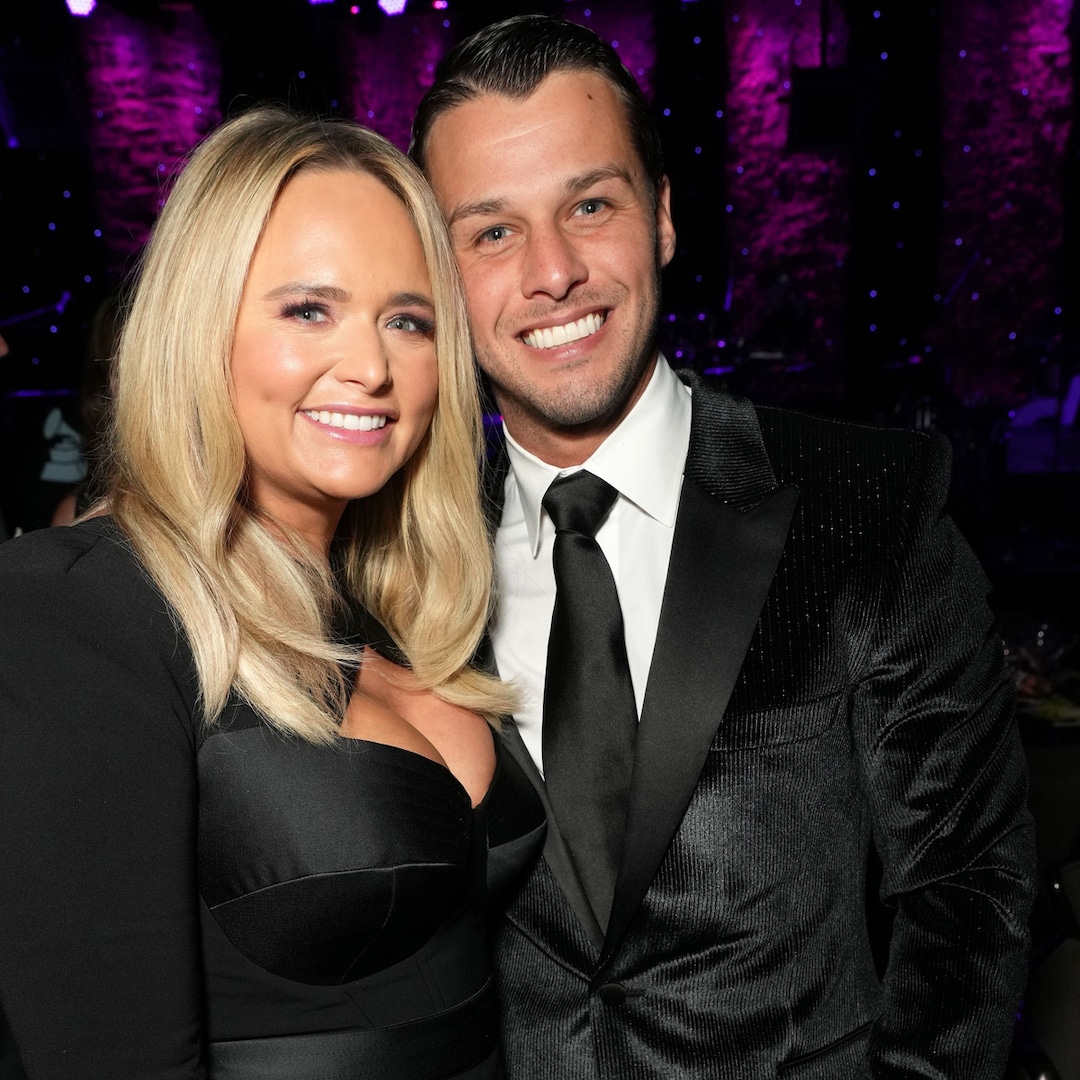 Explaining why she relished slipping shirtless snaps of McLoughlin into her tribute to holy matrimony, Lambert said she was simply doing the world a service.
"I believe that my job, given my [musical] gift, is take songs to the people," she told Fox News Digital at Clive Davis' Pre-Grammy Gala in February, "so if you're given this gift you should take that to the people."
That being said, McLoughlin—who first walked the red carpet with Lambert at the 2019 ACM Awards—also looks pretty good in a suit. 
"This is Brendan's second Grammys," Lambert noted of their fancy 2023 date weekend. But with the 2021 Grammys being held outside, she continued, "the one he came to before two years ago was still a little bit weird. So this will be the first normal Grammys that he's been to with me." 
Though she was nominated for four awards, the Palomino artist said she wasn't performing, "so this is our night to sit back and watch the show."
Asked what the key to being each other's forever-seatmate was, McLoughlin said, "If you can actually just sit on the couch and discuss what's on your mind and what's in your heart, makes everything so much easier."
But Lambert wouldn't want to sit with just anybody.
"It's nice to have a partner in that, someone by your side that supports you, loves you and believes in you," she told People. "He loves me for me. It's a really cool thing to have in my life."
Keep reading to see Miranda Lambert and Brendan McLoughlin's romance in photos: