McDonald's Customer Trashes Restaurant in Maryland, Workers Terrified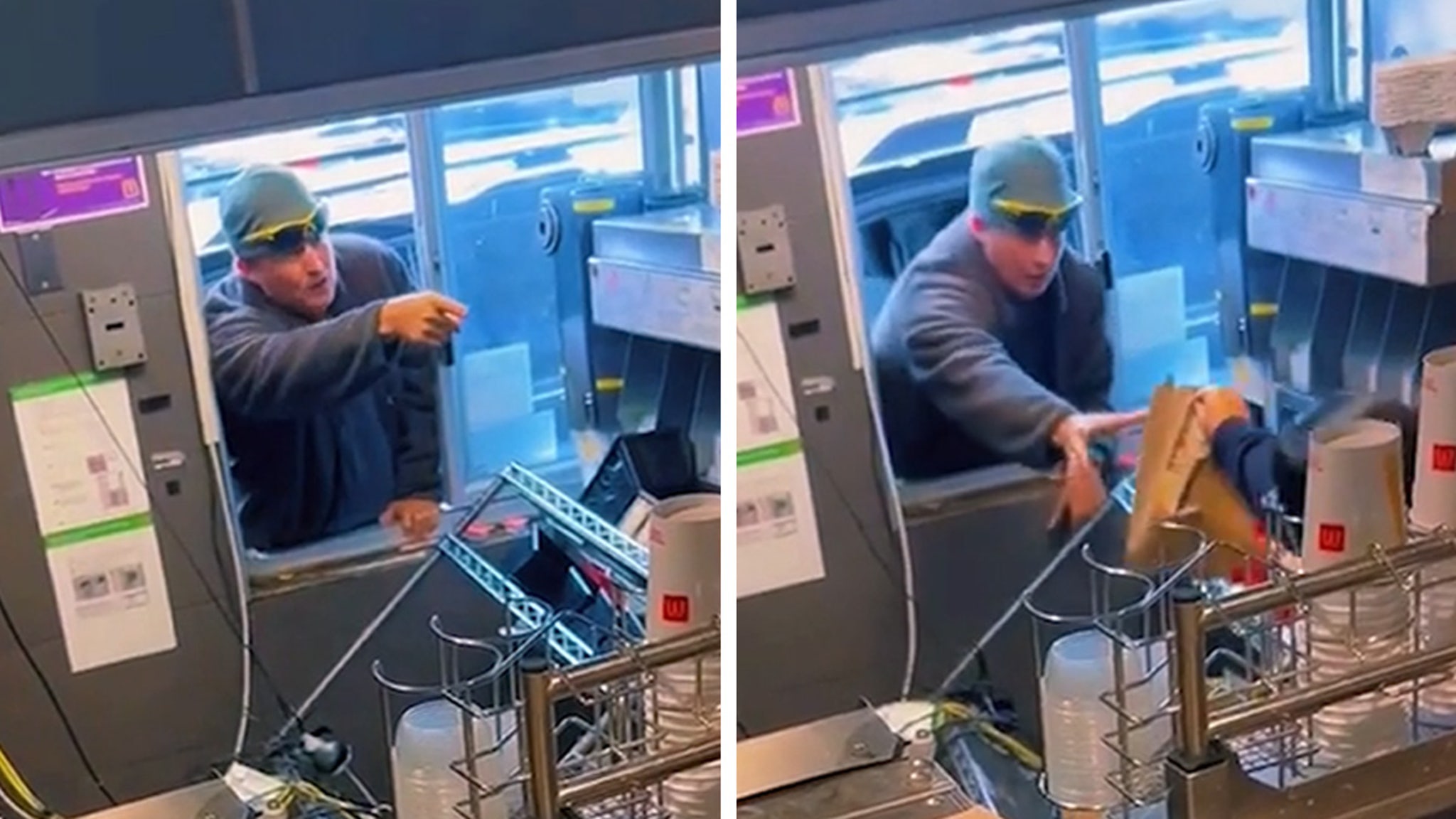 A McDonald's customer completely lost his s**t and went on a wild rampage, trashing one of the chain restaurants in Maryland from a drive-thru window.
The bizarre incident was captured on video and posted to TikTok, showing the furious man standing outside his vehicle at the fast food joint in White Marsh, which is about 16 miles south of Baltimore. The patron is clearly hungry and unhappy with the service he's getting.
Check out the clip … the man reaches in through the drive-up window and grabs several drink cups and tosses them while screaming, "Shut it down right now" and "Give me some food!"
He starts pointing at the employees — who are off-screen but shrieking in terror. Then he pushes a metal storage shelf lined with electronics and other items, watching it all come crashing down.
But he doesn't stop there … the maniac continues to yell that he wants food, violently shaking the fallen shelf while demanding two bags of French fries in his view.
One of the workers hands him the bags of food, but the guy is still not satisfied and shouts some more until he finally slams the drive-through window shut and walks off.
During his tirade, the man also used some foul language, calling the staff a "b***h" and other names.
We've reached out to the Baltimore County Police Department to see if they're investigating … so far no word back.
As far as we know, the irate customer is still on the loose.