LaMelo Ball, PUMA Sued By Big Baller Brand Cofounder, Claims $200 Mil in Damages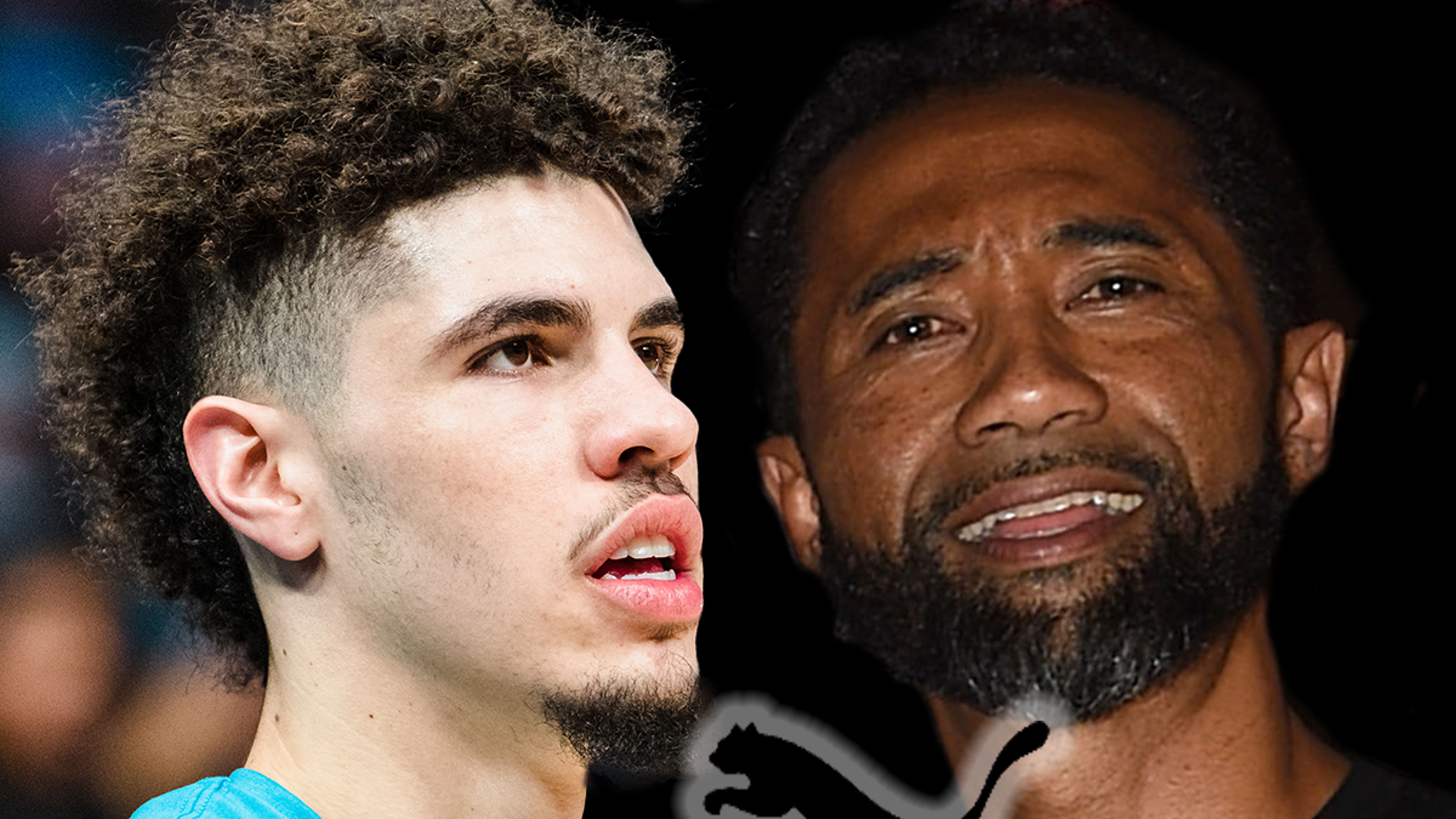 Alan Foster — who cofounded the Big Baller Brand — is dragging the Balls to court once again … this time he's suing LaVar Ball, Tina Ball, LaMelo Ball as well as PUMA, alleging they screwed him out of hundreds of millions of dollars.
Foster's claims were spelled out in a new lawsuit filed in federal court in California earlier this week … some four years after he had a falling out with the Ball family over the BBB business.
In the suit, obtained by TMZ Sports, Foster says as part of his role at BBB, he helped develop Melo's brand.
Foster alleges he came up with the "MB1" line for the Charlotte Hornets point guard when the hooper was just a teenager — and then he filed for several trademarks for it. Foster claims it all eventually led to the creation of Melo's first signature shoe, the MB1 — which he says was highly successful.
However, Foster says a few years later … in an attempt to push Foster out of the company, LaVar created a second version of BBB — and tried to transfer over Foster's trademarks to cut him out of the "huge profits" from the successful brand.
In addition, Foster says when Melo ultimately signed a lucrative shoe contract with PUMA, the basketball player and the apparel company infringed on his trademarks when they created their new signature shoe, the MB.01.
"LaMelo was instrumental in creating his first signature shoe with Big Baller Brand," Foster wrote in the suit. "He was fully aware of the existence of the LaMelo Trademarks — he helped design them!"
Foster continued, "He knew that his Big Baller Brand signature shoe was called the 'MB1' and that the name was protected by federal trademark. Yet, despite his knowledge of all of this, LaMelo willfully and deliberately chose to name the signature shoe he created and designed with PUMA the 'MB1' in violation of the LaMelo Trademarks."

TMZ/Getty Composite
LaVar Ball Fires Back at Ex-BBB Partner Alan Foster, I Didn't Steal a Cent!

Foster alleges the damages he's sustained over it all exceed $200 million.
Of course, this is not the first time Foster has gone after LaVar in court … he previously sued after alleging LaVar used BBB company money to fund his lavish lifestyle.
Foster was also sued by LaVar's oldest son, Lonzo Ball, in 2019 … after the Chicago Bulls guard claimed he swindled the Balls out of more than $1.5 million.