Kim Kardashian Reveals Secret Tattoo She Got After Hosting 'SNL'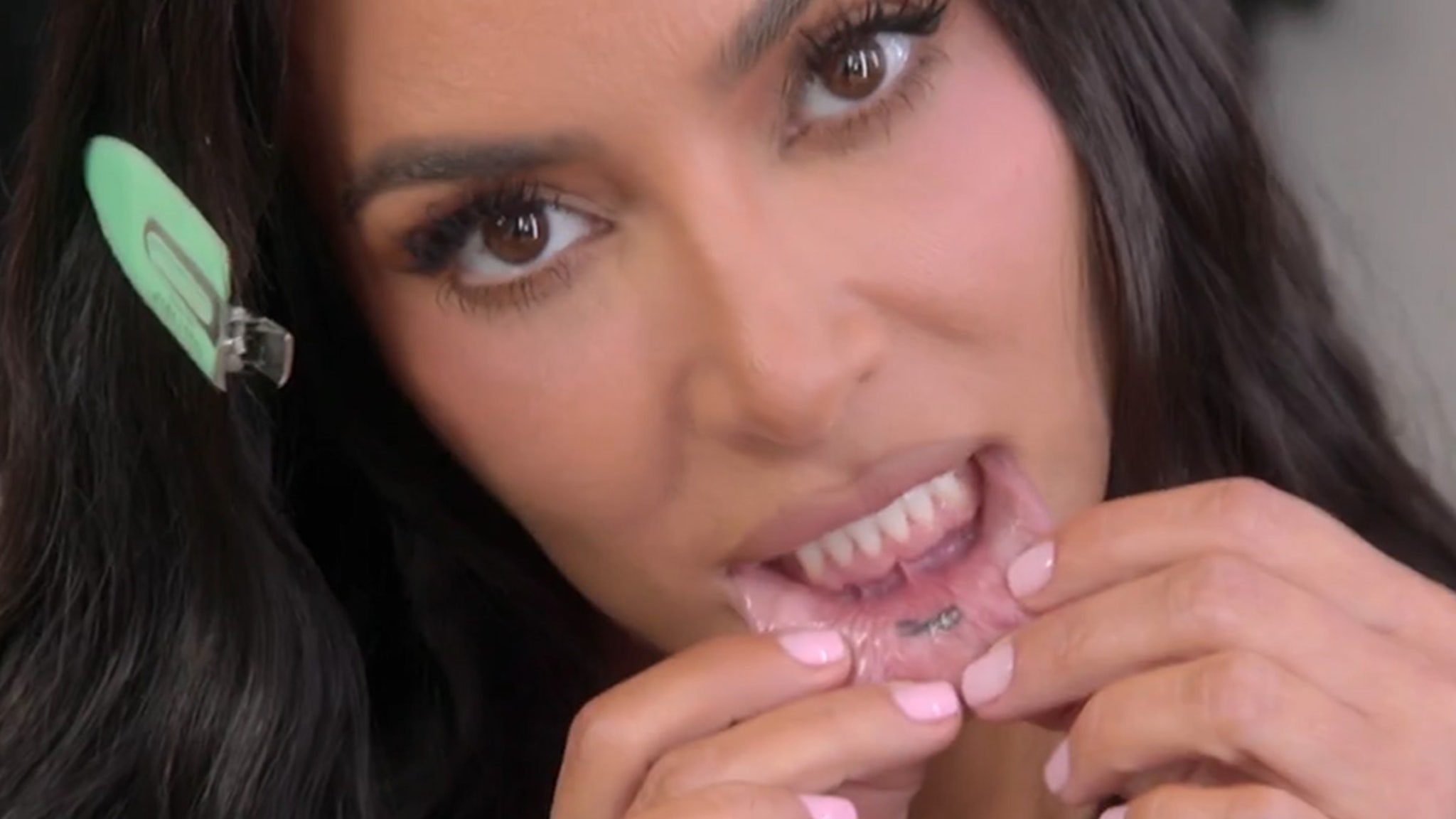 Kim Kardashian once vowed she'd never get a tattoo, but as they say … never say never, especially if you can stash that ink away in a super-hidden place on your body.
KK dropped the tat bomb on Thursday's episode of "The Kardashians" while chatting with her hairstylist, Chris Appleton, about his desire to get matching tattoos for his Las Vegas wedding with Lukas Gage … and Kim didn't seem down to participate.
Chris then points out the tat she has inside her lower lip, prompting her to flash the small infinity symbol to the camera — as she put it, "Here's something you don't know about me."
Kim says she her friends all got the symbol in 2021 when Kim was hosting 'SNL,' and she actually agreed to get one, too … as long as it was someplace the public couldn't see!
Kim and Chris even say she finally "put a bumper sticker on a Bentley" — a reference to something she told Wendy Williams back in 2009 when asked if she'd ever get some artwork on her body.
Obviously, she changed her tune once, so ya gotta wonder if she'd do it again … on the DL, of course!!!