Kim Kardashian Attends Odell Beckham Jr.'s Birthday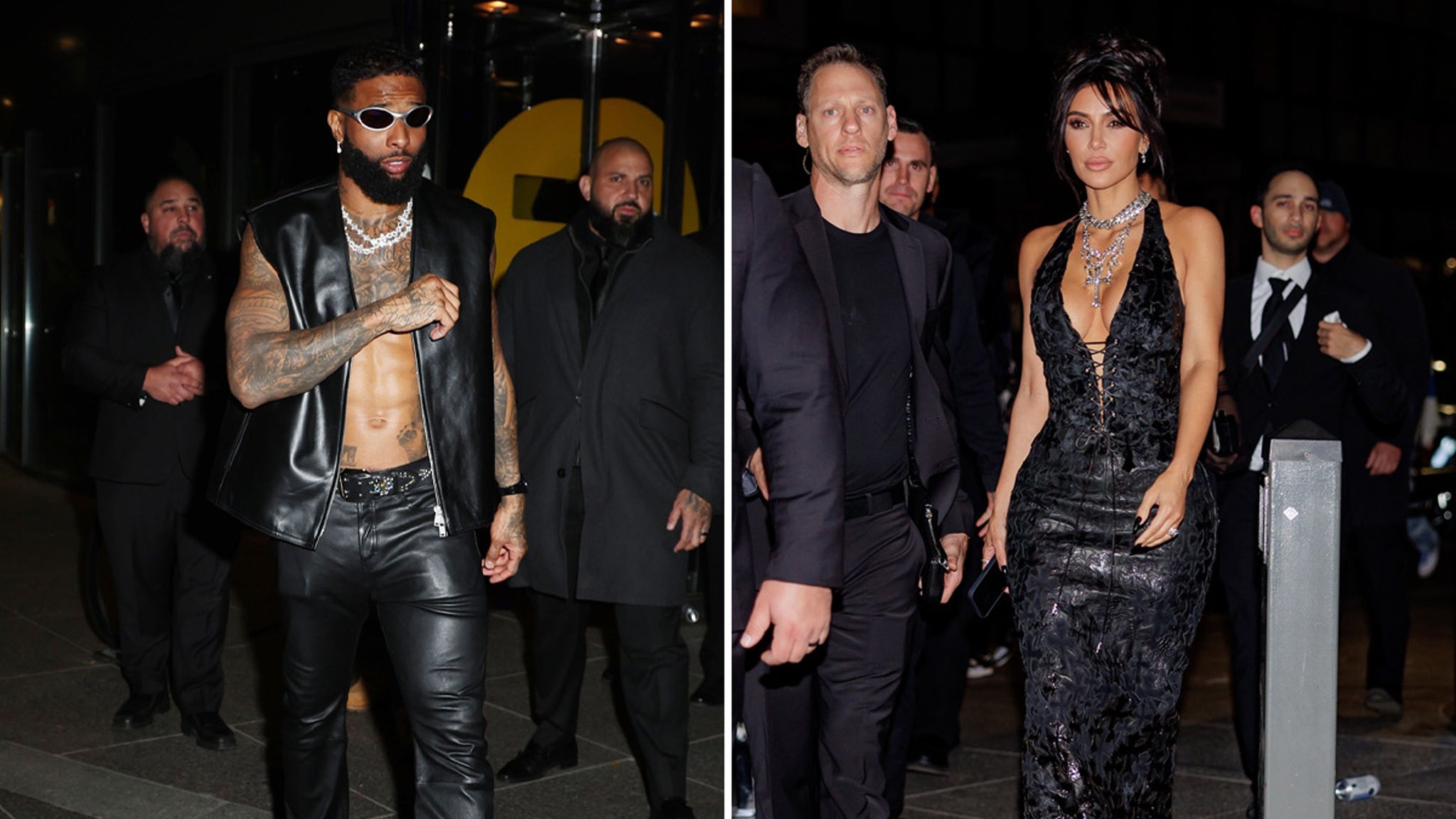 Kim Kardashian had a busy trip to NYC, also stopping in at Odell Beckham Jr.'s 31st birthday bash …  after TMZ confirmed they had started "hanging out" thanks to mutual friends.
Making her way to the party following the 2023 CFDA Awards, busy bee Kim stole the spotlight in her black, figure-hugging lace-up gown.
Kim was in good company, with other attendees such as Lil Baby, Saquon Barkley, Saweetie, Stefon Diggs, James Harden, Ashley Graham, Justine Skye and more.
We were previously told Kim and Odell have run in the same circle for years … but it's only recently that the SKIMS queen fueled romance speculation with the NFL athlete.
It's not clear who KK and OBJ's mutual friends are … but this isn't the first time she has shown up for Odell's personal extravaganzas. Last November, she rocked up to his milestone 30th at Mother Wolf in L.A., and both attended Michael Rubin's July 4th White Party earlier this year.
Kim has been single since she split from former 'SNL' star Pete Davidson in August 2022 following a whirlwind 9-month romance. Meanwhile, OBJ and his longtime GF, Lauren Wood, split early this year.
While our sources divulged that Kim isn't serious about dating, it was added that she's absolutely open to finding love again if she finds the right person … so what we're trying to say is that for Odell … this may be the calm before the score.