Bruce Willis' Wife Emma Heming Shares Why She Struggles With Guilt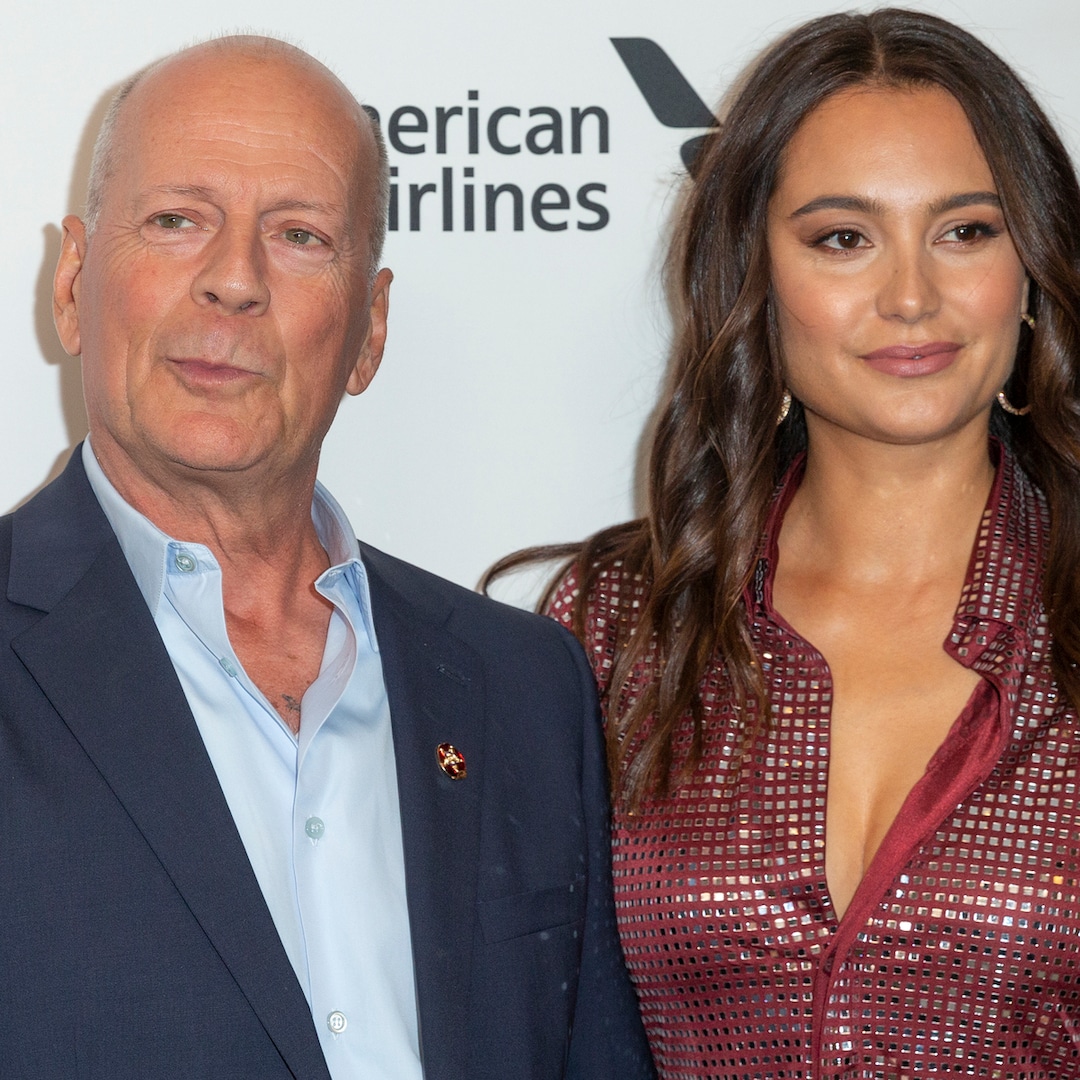 "I have so much more hope today than I did after Bruce was first diagnosed," she confessed. "I understand this disease more now, and I'm now connected to an incredible community of support. I have hope in having found a new purpose—admittedly one I never would have gone looking for—using the spotlight to help and empower others."
And her outlook also extends to the whole family—which includes Bruce's three daughters with ex-wife Demi Moore: Rumer Willis, 35, Scout Willis, 32, and Tallulah Willis, 29.
"I have hope in how our entire family can find joy in the small things, and in coming together to celebrate all the moments life has to offer," Emma said. "I know I still have so much to learn about FTD, this community, and how research on the disease is evolving. But I'm finding my footing. As much as I grieve this experience daily—as I know so many others do—I also know that it has made me stronger than I ever thought possible."
Last week, Tallulah echoed her stepmom's sentiments, sharing why their family has been so open about Bruce's diagnosis.
"I think, on the one hand, it's who we are as a family," she said on the Nov. 8 episode of The Drew Barrymore Show. "But also, it's really important for us to spread awareness about FTD."
She added, "If we can take something that we're struggling with as a family and individually, to help other people, to turn it around, to make something beautiful about it, that's really special for us."
For a look at Bruce's family moments, keep reading.