Blac Chyna Throws Epic 7th Birthday Party for Daughter Dream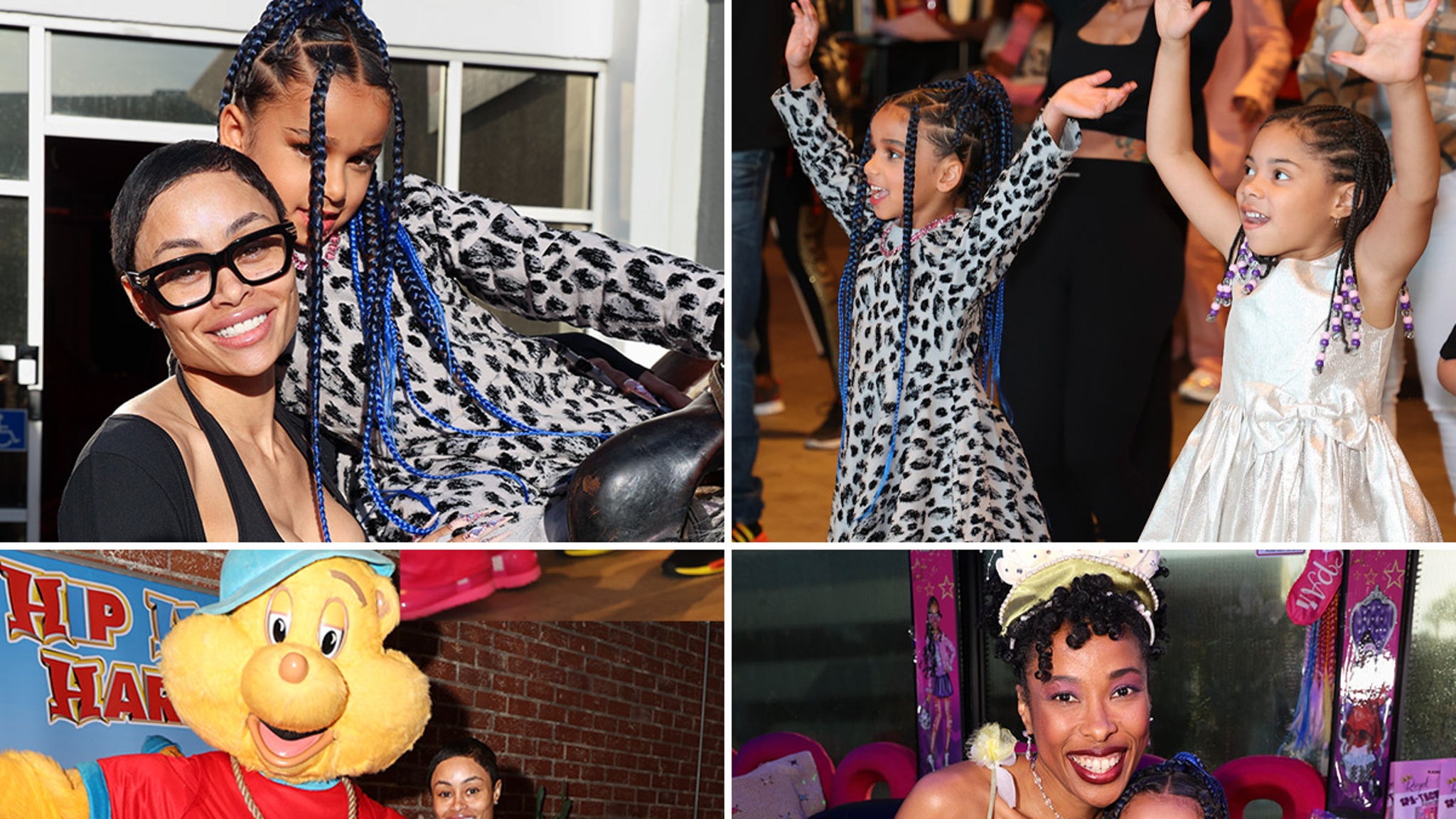 Angela White — formerly known as Blac Chyna — and Rob Kardashian's daughter, Dream, got back-to-back birthday parties this past weekend — and the one with her mom was a princess', well … dream come true.
The bash went down Sunday at Famecast in Santa Monica, where Chyna — who now goes by her real name — went all out with a Disney theme … namely, 'Princess and The Frog,' and Mama Bear didn't spare any expense to make it all very real.
For starters, there were real-life horses in the building — including one that received a dye job to look like a freaking unicorn! Dream made sure to hop aboard and pose for cute pics.
Speaking of photos, just about everyone who was there — a hodgepodge mix of a ton of Dream's friends and family members, plus her half-brother King Cairo — snapped shots with the professional photog on hand … and everybody seemed to be having a really good time.
Makes sense, considering everything else that was going on … like the buffet of desserts, party bags for guests and even an appearance from Hip Hop Harry himself (from the children's show). Oh, and yes … "Tiana" herself from the 'P&TF' flick showed face as well.
Like we said, this was actually the second shindig for Dream … just a couple days earlier, her dad and aunts — Kim and Khloe, specifically — threw a party of their own for the bday girl … and that one was just as extravagant, with a "spa day" theme running throughout.
Not that it's a competition or anything, but let's just say Angela gave the Kardashians a run for their money when it came to showing out for her little girl.
Talk about getting spoiled twice over … happy birthday, kid!!!