A$AP Rocky Threatened to Kill Me, Says A$AP Relli in Assault Case Testimony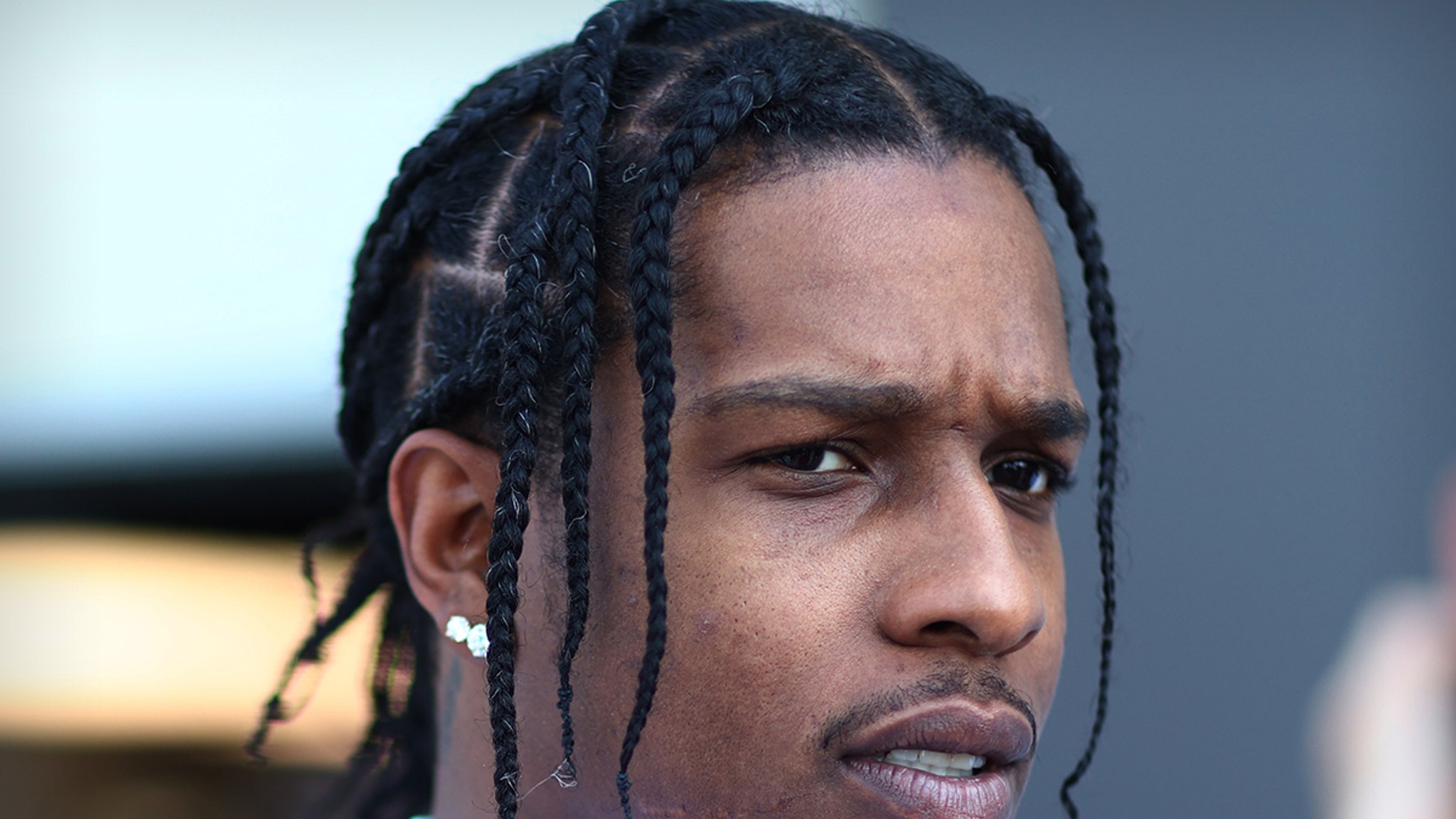 6:16 PM PT — Rocky's high-powered attorney, Joe Tacopina, grilled Relli on cross in court today … and it proved to be a combative back-and-forth that delved into the alleged victim's personal history with Rocky — including the nitty-gritty of what led to them falling out … as well as how, exactly, he came to report the alleged crime and when.
The whole purpose of this questioning, it seems, was to get Relli to admit that he seemingly dragged his feet in raising this issue with law enforcement … with the implication being that he may have had ulterior motives. That's certainly what Tacopina was driving at, anyway.
Relli, meanwhile, reiterated he only waited a bit to report this out of fear of retaliation … and insisted he was a gunshot victim, period. He also denied trying to extract money out of this situation. Like we said, the exchanges were testy … and it proved to be heated at times.
Now, a source directly familiar with the proceedings today tells us they feel like Relli got exposed, and that his case likely won't hold up in front of a jury due to inconsistencies addressed in the prelim. Of course, time will tell if that actually comes to pass.
5:10 PM PT — A$AP Rocky's first day in court for his criminal trial appears to have just wrapped, 'cause the dude just left the building … and he's looking cool and confident on his way out.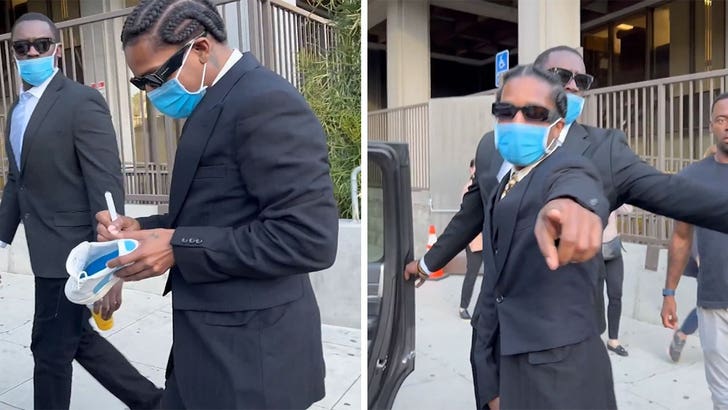 BACKGRID
Check out this video of Rocky cruising out of the front doors of the DTLA courthouse he's been in all day … where one of his former A$AP Mob members testified he shot him 2 years ago. As you can see, AR was in a damn good mood … signing autographs and smiling wide.
From the looks of it, he's not all that worried about this case … despite how serious it is.
A$AP Rocky's former fellow Mob member — who claims Rocky shot him 2 years ago — just testified Rocky also threatened to kill before pulling the trigger.
Terell Ephron — who went by A$AP Relli when he was rolling with Rocky's crew — took the stand Wednesday in a preliminary hearing to AR's assault case in Los Angeles.
Of course, Relli is the key witness/alleged victim here … so he went under oath to explain what he alleges happened on Nov. 6, 2021 — which is that his old pal opened fire on him and struck his hand with at least one of the shots.
While in court, Relli recounted how he and Rocky first came together and how A$AP Mob formed back in the day — but also described how their relationship started to fray when Rocky's career skyrocketed, as others in the group were kinda left behind.
Relli says he began resenting Rocky for moves he perceived as dishonest, such as allegedly promising to help support a slain A$AP Mob member's family … which Relli claims Rocky never did. All their bad blood allegedly came to a head that fateful night.
According to Relli, Rocky called him and demanded to know where he was, and they ended up meeting at an L.A. hotel — which he thought might be a chance to squash their beef. Instead, Relli claims Rocky and some goons rolled up on him … and things got heated, with a gun allegedly being drawn.
Relli claims harsh words were exchanged, and Rocky put the gun to his stomach … allegedly saying, "I'll kill you right now." Relli testified Rocky didn't shoot right then and there, but claims the bullets started flying shortly thereafter as they separated.
At that point, Relli says he felt his hand get hot and knew he'd been hit … and alleges Rocky fired around 4 times before taking off running and leaving him there on the street. Relli says he didn't go to cops until a full day later out of fear.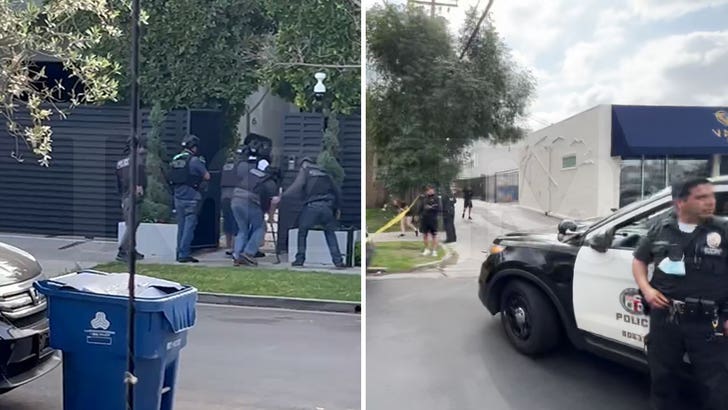 4/20/22
TMZ.com
As we told you … Rocky has already pleaded not guilty to 2 counts of assault with a semi-automatic firearm. Cops swarmed his pad last year and conducted a raid right after he landed back in L.A. from a Barbados trip he was on with Rihanna.
Rocky himself is in court today and heard all of Relli's testimony — he was seen stepping outside during a lunch break … and they're set to resume the hearing Thursday afternoon.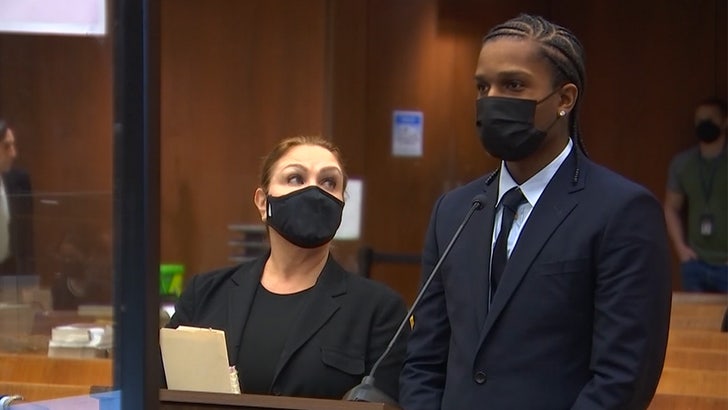 8/17/22
No sign of RiRi anywhere … looks like Rocky's dealing with all this with just his lawyers at the moment.
Originally Published — 2:15 PM PT